SyDjango August 2019
After a lengthy hiatus, SyDjango came back on August 2019!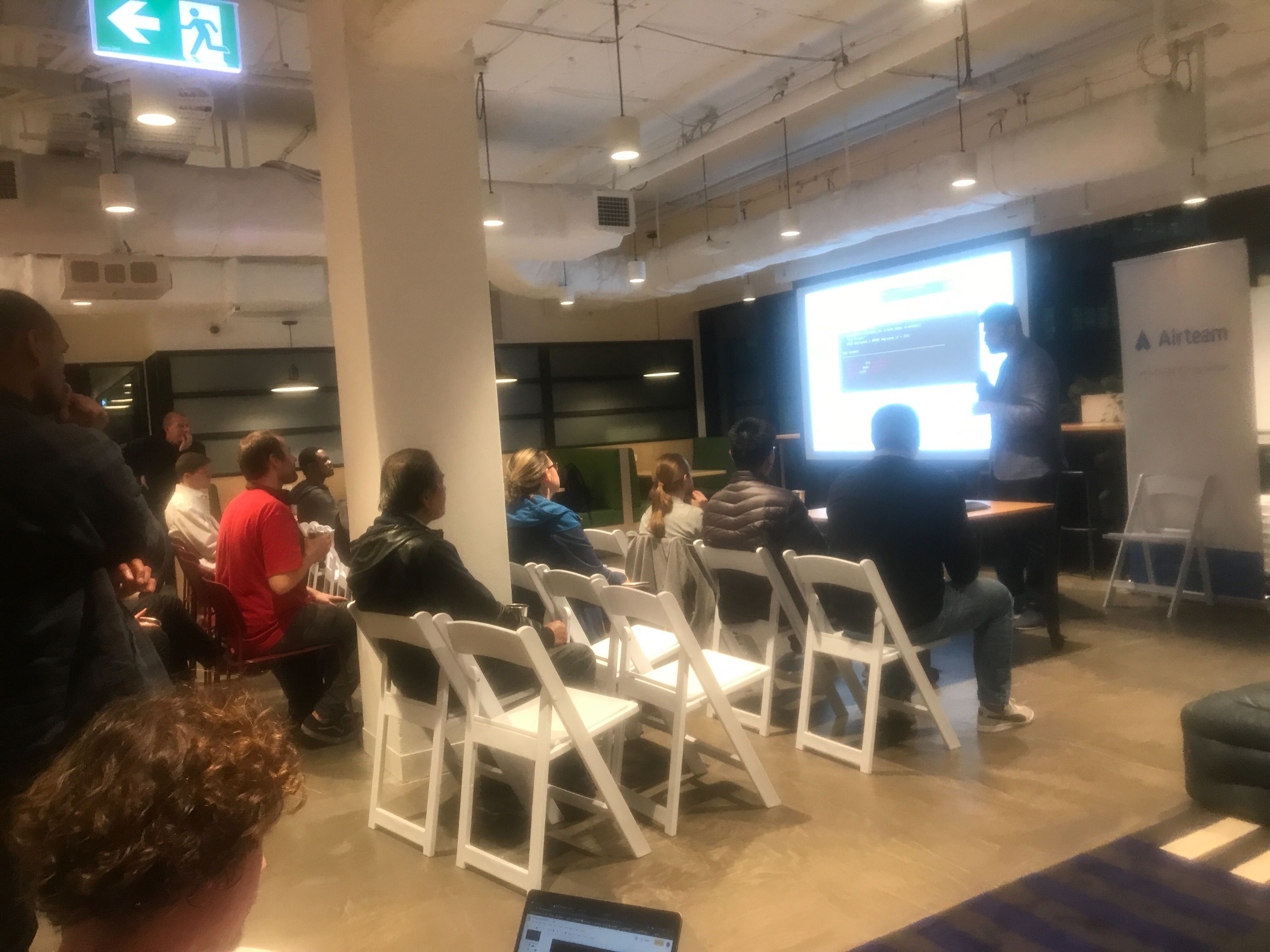 The event was co-sponsored and co-organised by Airteam and Cover Genius. Artem and the rest of the fine people at Cover Genius have very kindly taken care of a lot of the logistics for this meetup. Many thanks to Artem and everyone at Cover Genius for their help.
It was a great night of fantastic talks! Many thanks to our speakers, Iqbal Bhatti, Amit Saha, and Sam Scheding for giving really great talks.
I apologise for having to leave early, as I had a flight to Melbourne very early in the morning the next day.
We have already booked the venue for our October and November meetups. We are of course looking for speakers again! Please let me or Artem know if you are interested in giving a talk. To get in contact with us, we would encourage you to join our Slack channel. You can join using this form here: https://sydjango.herokuapp.com. Please excuse the crappy design, I should really change that. Alternatively you could just email me.
We now also have an official Twitter account, follow us there to get any general updates: https://twitter.com/sydjango
Of course, please also reach out if you have any questions about the meetup.